Photo by Eloy Muñoz Photography
Photo by Eloy Muñoz Photography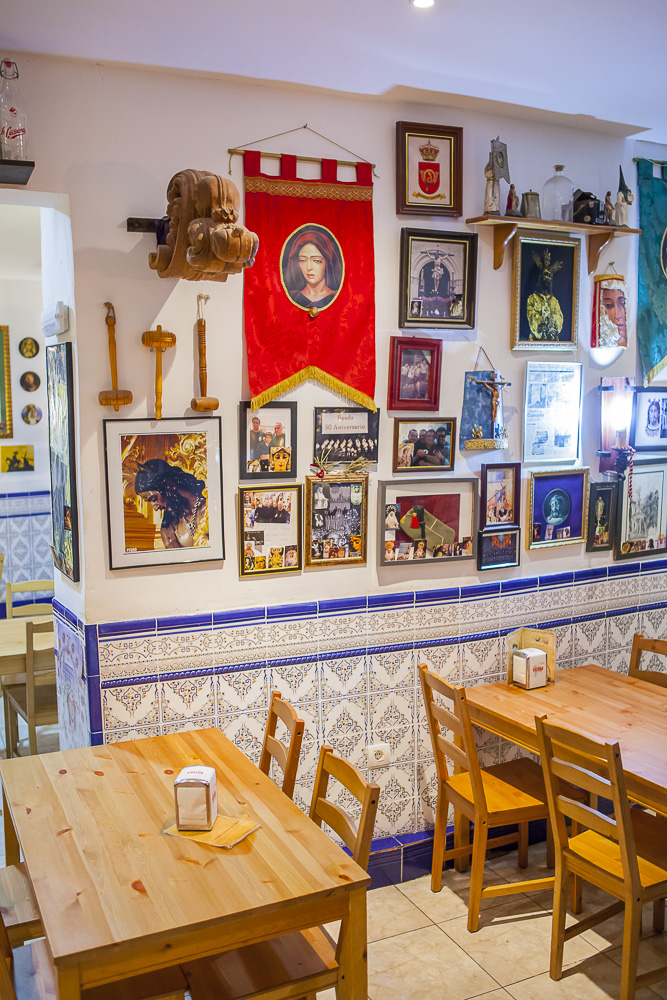 Photo by Eloy Muñoz Photography
Photo by Eloy Muñoz Photography
Photo by Eloy Muñoz Photography
Photo by Eloy Muñoz Photography
Photo by Eloy Muñoz Photography
Photo by Eloy Muñoz Photography
Photo by Eloy Muñoz Photography
Photo by Eloy Muñoz Photography
Photo by Eloy Muñoz Photography
Photo by Eloy Muñoz Photography
Photo by Eloy Muñoz Photography
Photo by Eloy Muñoz Photography
Photo by Eloy Muñoz Photography
Photo by Eloy Muñoz Photography
Photo by Eloy Muñoz Photography
Photo by Eloy Muñoz Photography
Photo by Eloy Muñoz Photography
Photo by Eloy Muñoz Photography
Photo by Eloy Muñoz Photography
Photo by Eloy Muñoz Photography
Photo by Eloy Muñoz Photography
Photo by Eloy Muñoz Photography
End of Carnival (Carnaval de Malaga) always means approaching another gbig event, which is Semana Santa. Those who have never had the chance to see the celebration of this feast, and smell burn incense or hear music - is one place in Malaga, which you will recompense it.

Restaurant Las Merchanas, this is no tipical eatery, or one of many. Here, the decor, the smell, the music, everything is related to the Semana Santa and referring to Holy Week. Photos of processions, sacred images, costumes hrabst or even great balls molded from wax. For this smell of incense, the typical Semana Santa, as well as videos showing last year's processions and music make the unique atmosphere of the very important events for malaquenos :)Here, almost everything is Semana Santa and perfectly reflects the character of the events.

Of course, besides the decor and atmosphere you will find here the typical kitchen from Malaga. In particular, I recommend bacalao, croquetas de la abuela, seafood or berenjenas con miel (aubergine with honey) - really delicious!

This is one of those places that I recommend to all my guests. You will find there a typical Spanish atmosphere, good cuisine and unusual experience :)
Must on your list of good restaurants in Malaga, even I can not imagine that you can skip this place ;)

Las Merchanas can be found on Calle Mosquera 5 near Dulces Dreams.
Map here.